Sharing God's Love
Re-imagining what a church might be
St Augustine's with St Luke's, Bromley Common

Click here to join us for live online church at 10am every Sunday
Click here for our Youtube channel and here for our Facebook group
A message from Steve, our vicar
Dear Brothers and Sisters in Christ,
We have now received further guidance from the Church of England Recovery Group with regards to opening Church for Sunday worship. As predicted, the restrictions needed to put in place will significantly limit the amount of people allowed in church, as well as the way the service can be conducted. Although some churches will open their doors for Sunday worship the PCC and I have concluded that there are still significant risks, especially to those who have been shielding over the past few months. We would not wish to undo the good work they have done by staying at home so we will continue to conduct our services via zoom on Sunday mornings at 10am. This decision will be reviewed again in the next few weeks. We pray that by then we will have a greater understanding of how the easing of lockdown measures are taking effect within our community, that the infection rate continues to remain low and we do not experience an upturn of Covid-19, as sadly seen in other parts of the world.

In the meantime:
St Augustine's will remain open for private prayer Monday 10am-4pm and Thursday 3pm-7pm; and
St Luke's run by Hope Church will be open for private prayer from next week, Tuesdays 9am-12noon and Fridays 2pm-5pm.

Prayer on the anniversary of the NHS - 5th July 1948:
Everlasting God,
at this time we lift to you
those who work on the front line in healthcare.
Give them skill and wisdom in their work.
Be their strength and their shield
as they give of themselves in the care of others.
Amen.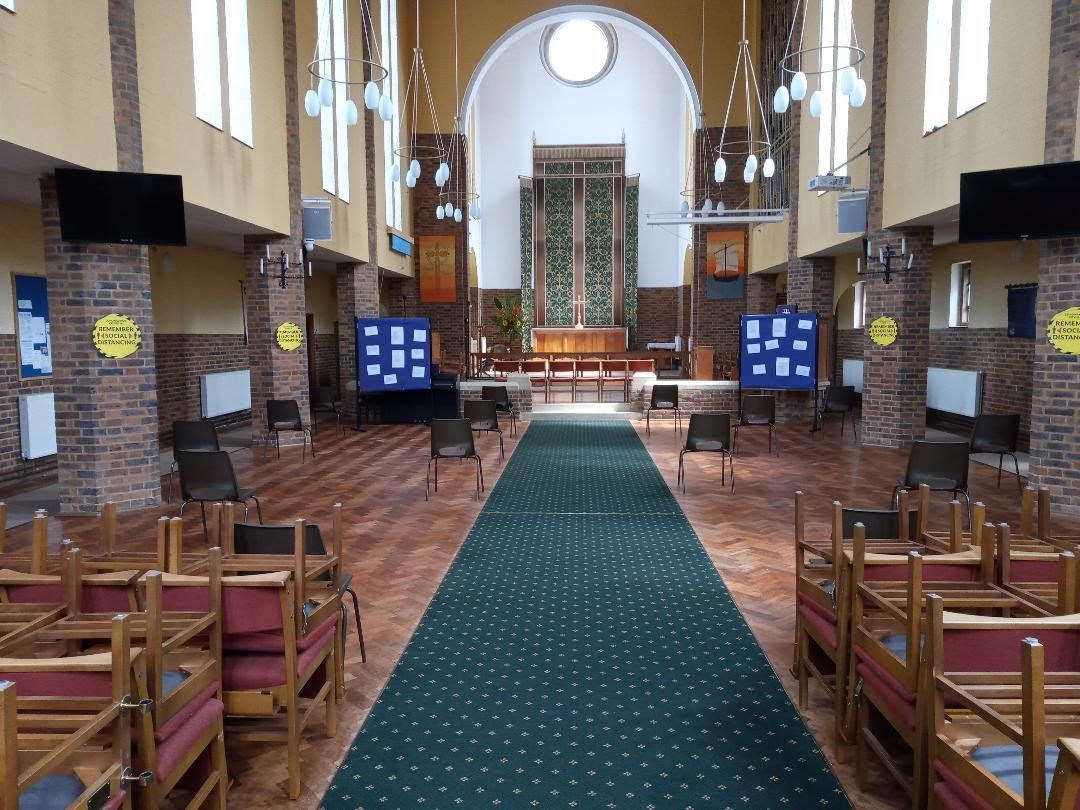 The Church open for private prayer in lockdown

Reflection
The Very Reverend Dr Philip Hesketh, Dean of Rochester Cathedral, offers our weekly reflection this week as he unpacks the words, 'Come unto me all who labour and are heavy laden, and I will give you rest.' Many are troubled at this time, anxious, frustrated, and tired. What is meant by 'rest' in this context? Watch it here

Beacons of Hope 1
Emma Tanner, from the The Princess Project - a Christian-based charity supporting mums across Kent - talks about the hope she has seen in the small interventions they have been able to make, and the real difference these have made at this time. Watch it here.

Beacons of Hope 2
The Venerable Jo Kelly-Moore, Archdeacon of Canterbury, explores who and how we are Beacons of Hope, as part of our joint venture with the Diocese of Canterbury. Watch it here.

CofE Prayer for the day - Click here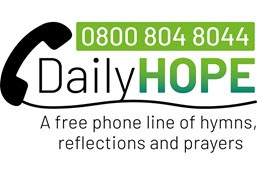 Don't miss the latest issue of Roundabout, available online! You can read it here.

Congratulations to Kenneth and Hazel Gill, who celebrate their Diamond Wedding Anniversary on 9th July.
Charity and Community Updates
The work of Bromley Foodbank continues to grow and needs our support more than ever, if you are able to donate the black box remains outside the vicarage.
We need: Cold Meat - Custard - Rice Pudding - Tinned Potatoes - Squash – Men's and Women's Shower Gel, Shampoo and Deodorant – Men's and Women's Razors - Shaving Gel - Toothbrushes and Toothpaste - Washing Up Liquid - Washing Detergent - Baby Wipes
We've Got Plenty Of: Beans - Pasta - Soup - Cereal
Though we are not able to meet in person at present, we certainly don't want anyone to feel isolated or alone. If you know anyone who might appreciate a call, do let us know by contacting the Vicar or emailing the Office.

We also have a prayer team and you can send in prayer requests for yourself or others.

Lastly, if you know of someone who would like to receive our weekly newsletter, then forward this email to them and ask them to sign up here.
SAFEGUARDING
As a church we take our safeguarding responsibilities very seriously and we are committed to ensuring our church and hall buildings are safe places for all. If you have any concerns about safeguarding you can contact our Parish Safeguarding Officer, Mrs Helen Scothern (07909 824099). This website has a section on Safeguarding here.