St. Augustine's Church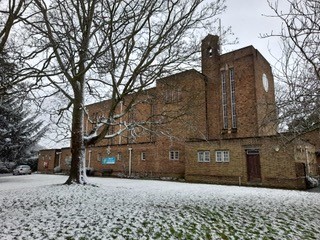 Southborough Lane
Bromley
Kent
BR2 8AT
020 8295 1550
Email: office@st-augustines.org.uk
The parish of St Augustine's with St Luke's has two churches. You can find St Augustine's on Southborough Lane, midway between the A21 and Petts Wood, near the parade of shops.
Services are held at St Augustine's every Sunday at 10am.
We are on the 208 bus route (Lewisham - Catford - Bromley - Petts Wood - Orpington) or around 15 minutes walk from Bickley and Petts Wood railway stations.
There is a small car park on site but additional parking is available free of charge on nearby roads.
Click on the image below to view where we are on a map.